This is Stoneridge Orchard in the Catskill mountains of NY. The trees here including a historic 4 story large oak take up the top of this beautiful mountain. The apple trees are considered not attractive! They have so much character I feel I am in another world here. Over a dozen paintings here painted on this day!
Mountain Meadow 22''x30'' watercolor and pastel
Panorama 22' pastel acrylic oil mountain meadow
Inside theatre with a display of my artwork including a 25 ft panorama .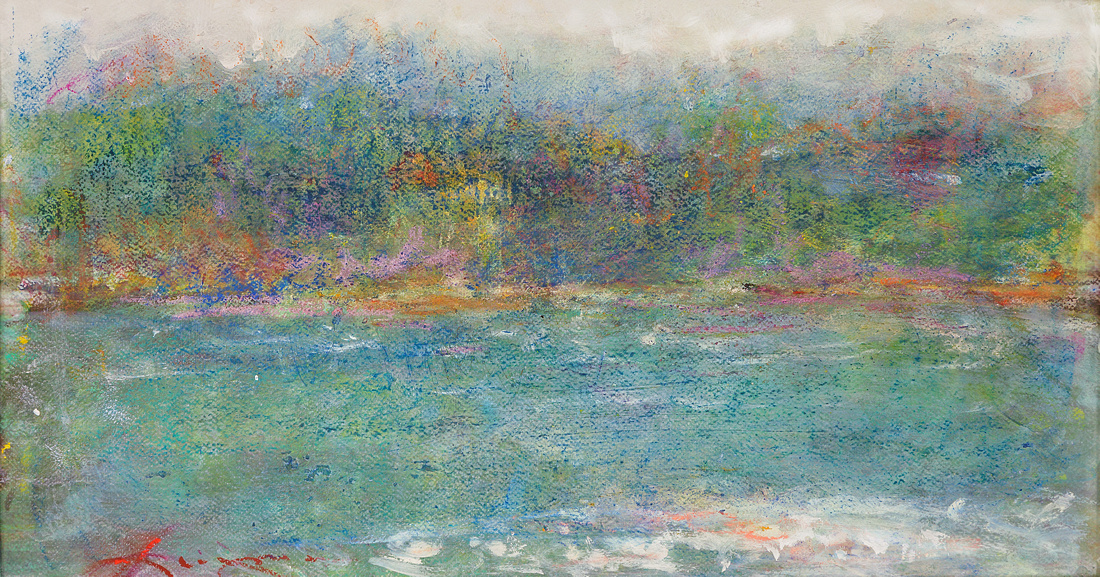 Evening sunset over the mountains watercolor 22x30
Forest in the Catskills 22"30'' mixed media
Large meadow painting mixed media