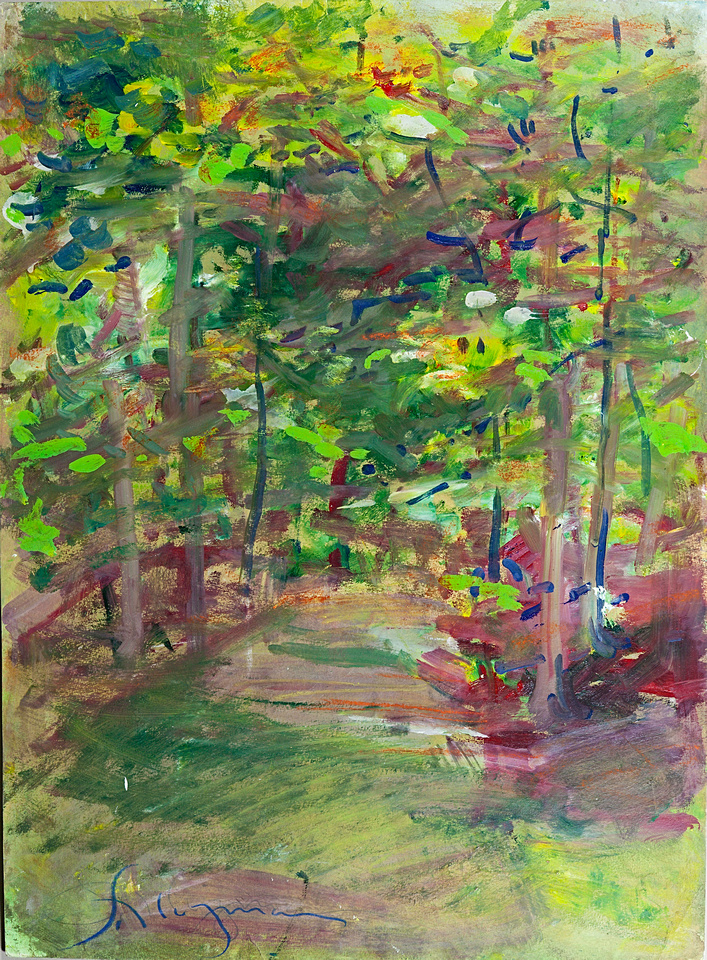 Autumn framed panorama in the hallway at the Carrier Clinic. The paintings are mixed media work up 6'. The art allows for a calming effect with many layers of luminous color.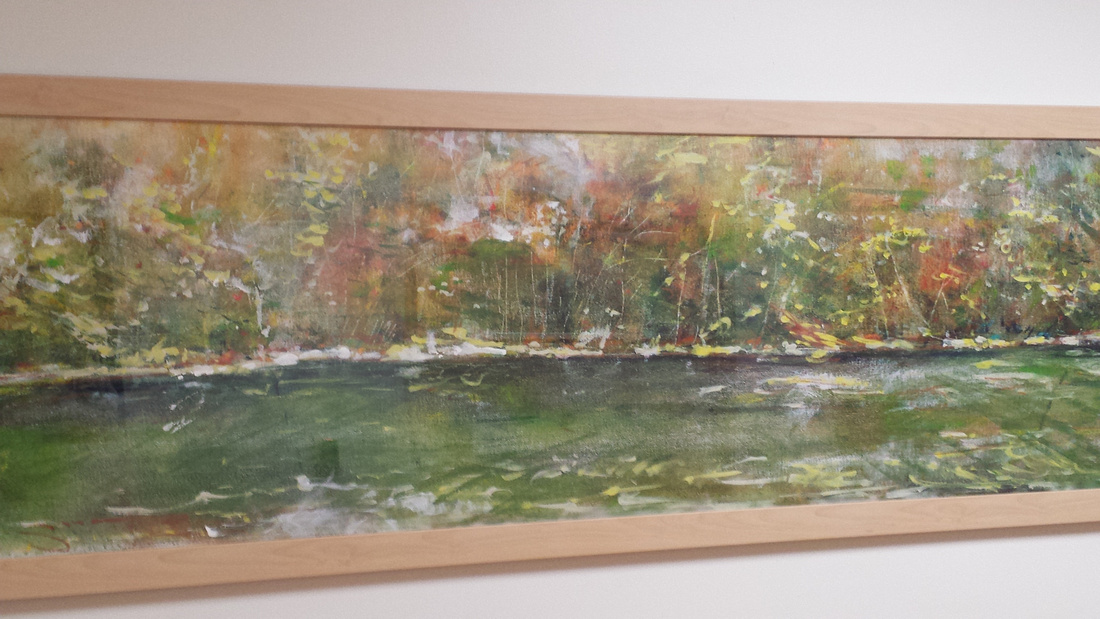 Opening and ribbon cutting at the Carrier celebrating much vision and hard work by president Don Parker!
I was honored to be asked by President Don Parker to work on this project! I was moved to tears by the expansion and open design by the architects! The new renovation of the entire facility allows maximum light in a clean and healthy environment. The site itself was also redone replacing buildings and care that dates back to the fifties and previous. The facility adorns over a fifty works of art from my Studio and canon large format printer. The art was designed to bring windows of nature and color into the space, filling long hallways and large sunlit walls. The space has moved far from the institutional look of the past. President Don Parker is a rare personality who can pull very complex building and administration skills together, quite an art in itself. He has left a legacy with this project to add to the outstanding work with AtlantiCare.
The art was photographed by Dan Myers in Somers Point. The files were rebuilt in Photoshop then printed on canvas and fine art paper. The work was infused with pastels and layered glazes. The art really is mixed media work, many are far from the print base often with many layers and finished with a museum grade coating from breathing color. I use their Lyve canvas and archival fine art paper. This technique allows color reflection and absorption much like the luminous originals, sometime they are in uniquely their own category. The art is stunning on the walls and gives dignity and provides an aesthetic care to mental health facilities and hospitals. The art also brings out the design elements as well in the building and surrounding area.
I offer this work for sale through my website and welcome this kind of work for both quality and budget!
Hallway collection of art at the new Carrier. The paintings here and giclée graphics adorn the halls with bright color throughout the building.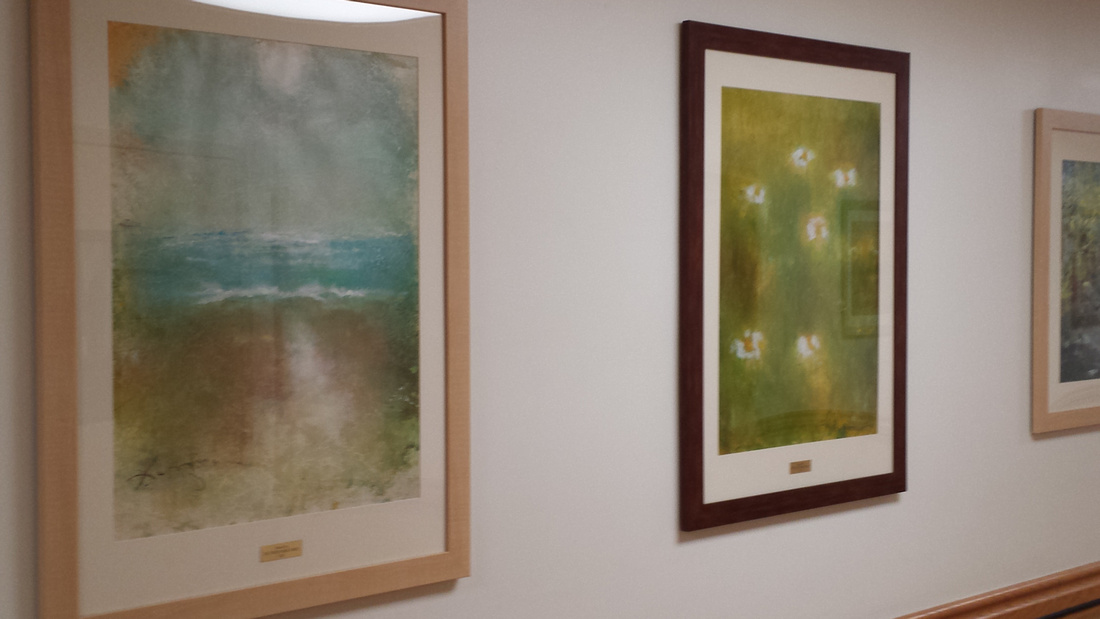 Harmony giclée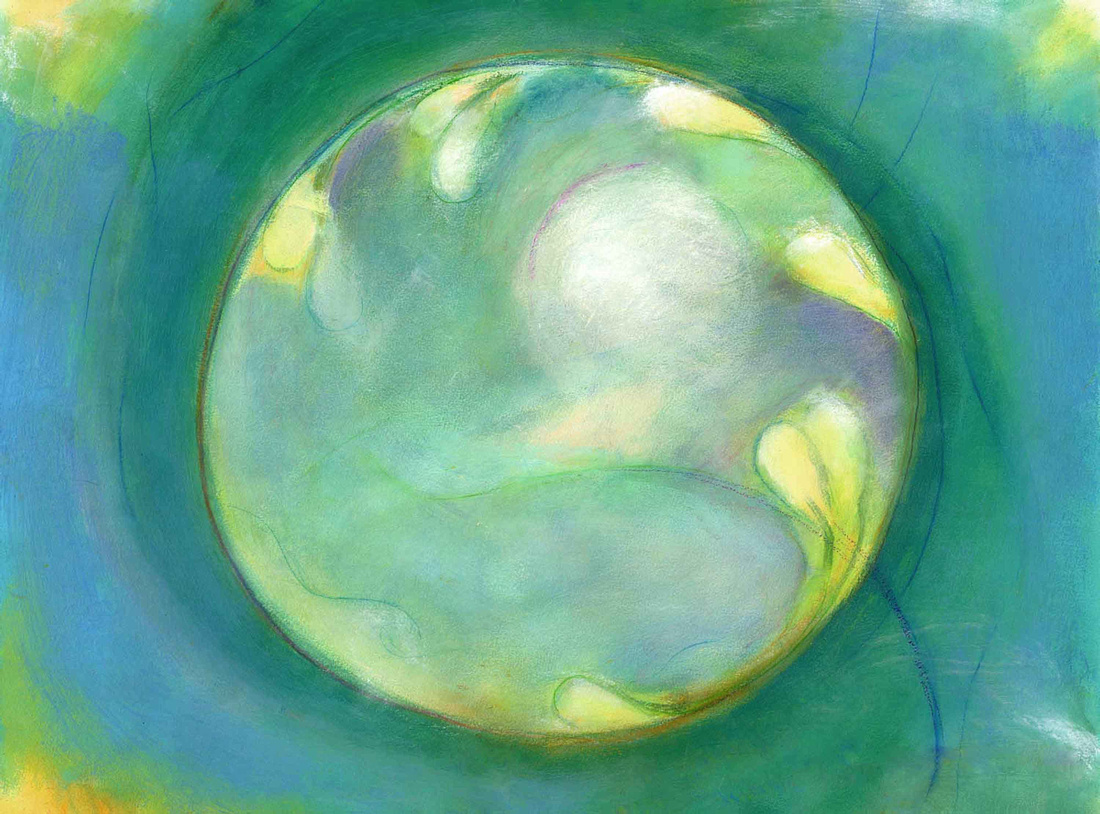 Large oil showing harmony and color.
Path a large giclée on fine art paper at the entrance, new logo below.
Logo design for the Carrier Clinic redesign and large print at entrance of main building,
one of many new pieces throughout the buildings!
Entrance art design ribbon cutting, new logo design below in progress.