This is a series of paintings painted in the water at a cove at the base of Hunter Mountain in NY.
Four paintings were done with my painting partner, Meed Barnet before the sun set. This location was a common site painted by many Hudson River school artists.
These paintings are part of a month long stay in a cabin at the Byrdcliffe artist colony. This was a residency granted by the Jackson Pollock Foundation.
Field meadow in the mountains. Byrdcliffe path outside my cabin.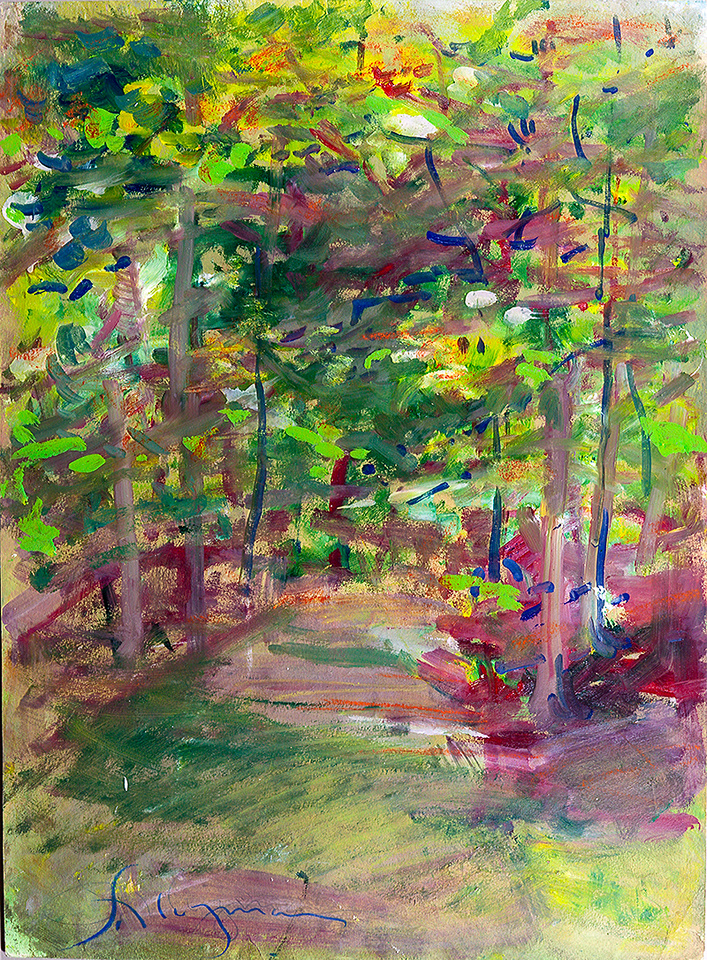 mountain meadow
Mountain Reflection. Here are one of many paintings painted on location.